Ticino – Switzerland and lake Como – Italy (April 2019)
Dear travel lovers, we spent last weekend in Ticino and Como lake area, which we very much enjoyed. I hope you find useful my travel tips below 🙂
When should I visit
I would say April to October, as to many other places in Europe (unless you are going for a ski trip). You can of course go all year long.
How can I get there
The easiest way is to fly to Milan, then take a train (trenitalia.com) or rent a car (we usually use skyscanner.com or arguscarhire.com).
How long should I stay
I would recommend 4-6 days, based on your travelling style and how much you like to stay in one place.
Accommodation
For Ticino area, I recommend staying in Lugano (my favourite) or Locarno; for Lake Como area I recommend Varenna (my favourite), Bellagio or Menaggio. Take a couple days in Ticino and a couple days in lake Como area. We generally use booking.com for accommodation and I usually put a price filter (max price per night) and a reviews filter (>8/10). When it comes to location, Google maps is very useful as it shows you in yellow the city centre (we try to be not to far from it, for city breaks/village & lake sight-seeing).
Top places in Ticino
BELINZONA

Sightseeing: Montebello castle, Castelgrande, Sasso Corbaro Castle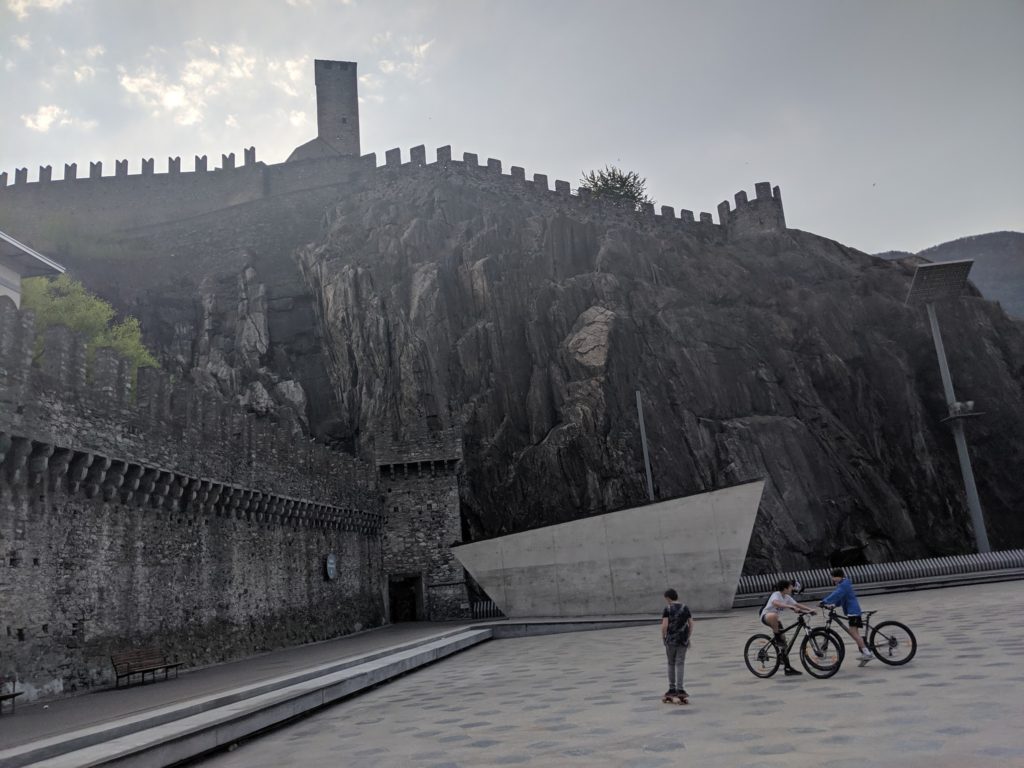 LUGANO

Sightseeing: Gandria, Monte Bre, Sentiero dell'Olivo, Parco Ciani, Santa Maria degli Angioli church, Monte Salvatore (take the funiculaire from Paradiso and you can hike down – if you want); Parco San Grato; Swissminiatur amusement park; Morcote (take the boat from Lugano or drive there);
Food: Bar gelateria Al Viale (for gelato)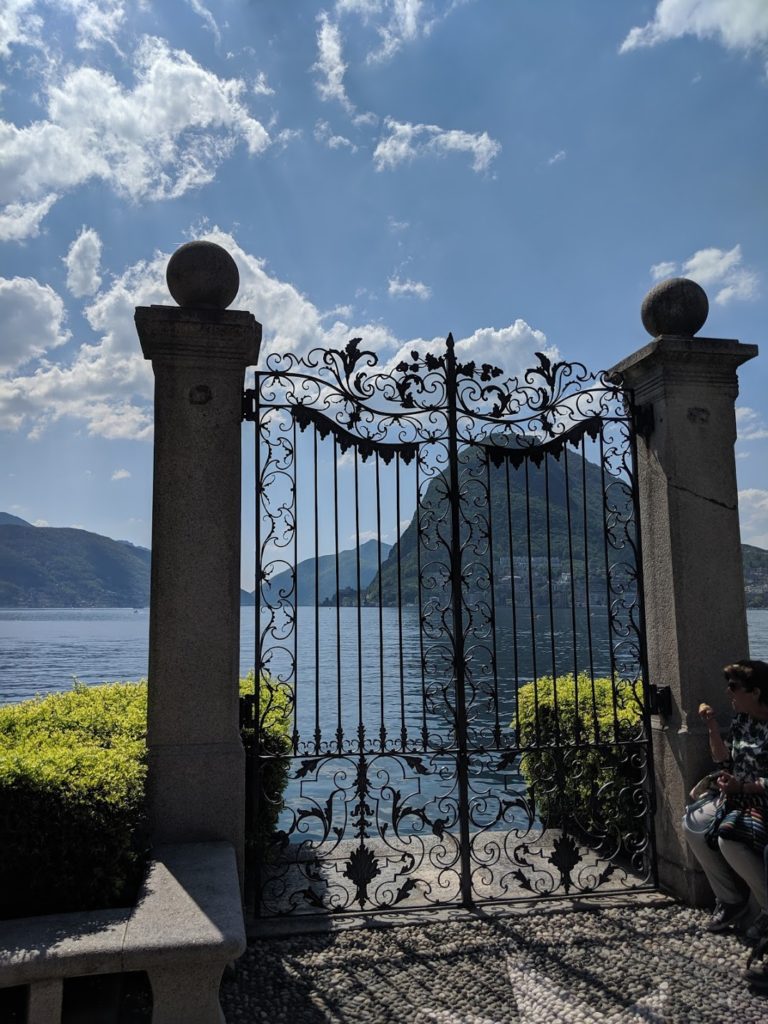 LOCARNO

Sightseeing: Parco Muralto, Piazza Grande, Visconteo castle, Madonna del Saso
Well-being: Termali Salini & Spa Locarno (~40 CHF per day for all saunas and swimming pools incl. an infinity pool with lake view).
Food: Vera gelateria (for the best authentic hot chocolate, gelato and savoury wraps)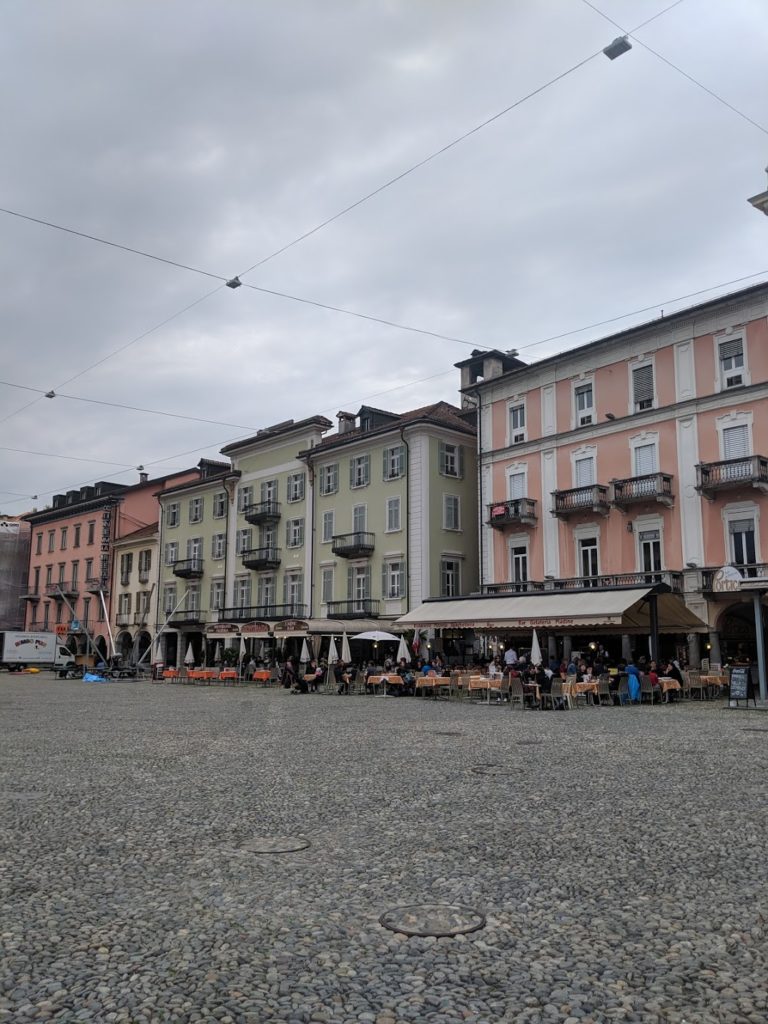 Top places in Lake Como
VARRENNA

Sightseeing: cute old town area, Villa Monastera Botanical Gardens
Food: Caffe Varenna (best view ever, esp. at sunset, excellent food at reasonable prices), La Passerella gelato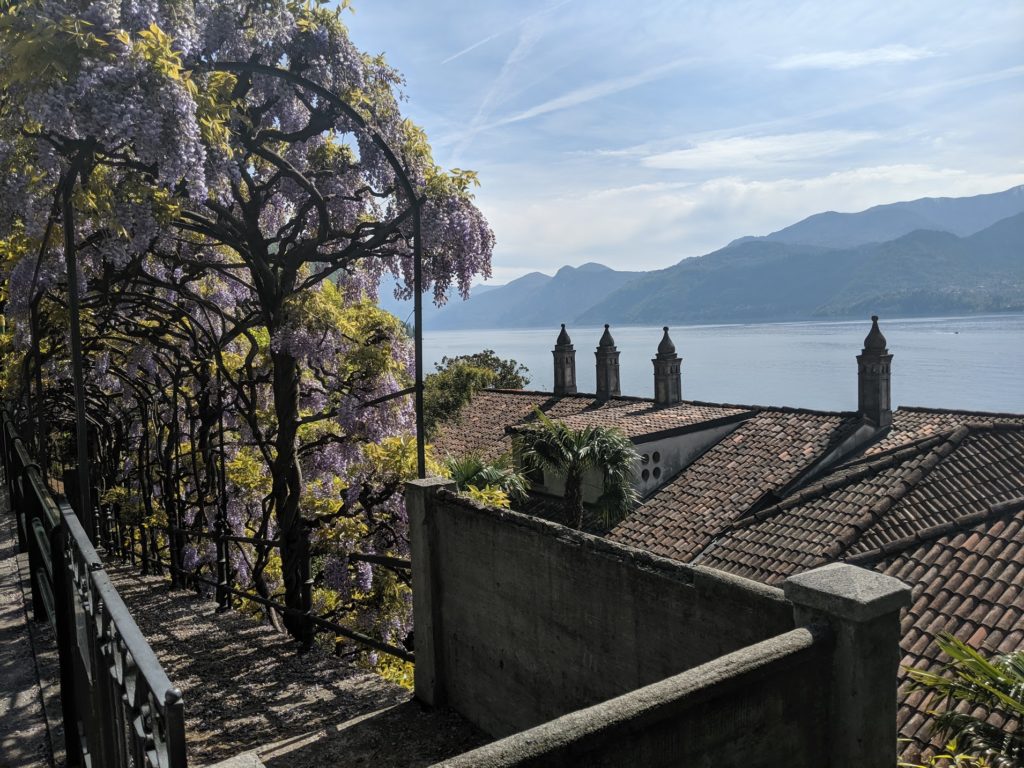 BELLAGIO

Sightseeing: cute old town, Giardini di Villa Melzi
Food: BStyle Bellagio restaurant & Smooth operators gelato & Coppola bakery (were recommended, we didn't have time); Bellavita Italian style street food,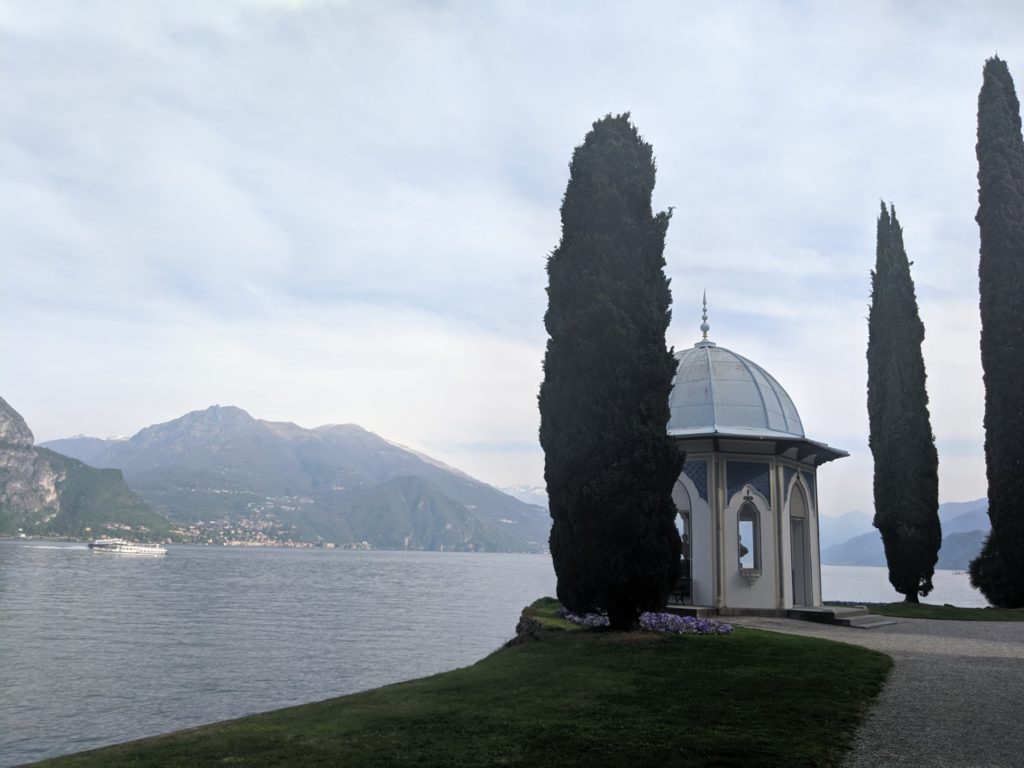 MENAGGIO

Sightseeing: cute old town, go to piazza Garibaldi and take a free walking tour map of the village from the touristic info center
Food: Ni Sushi (had a Japanese food craving)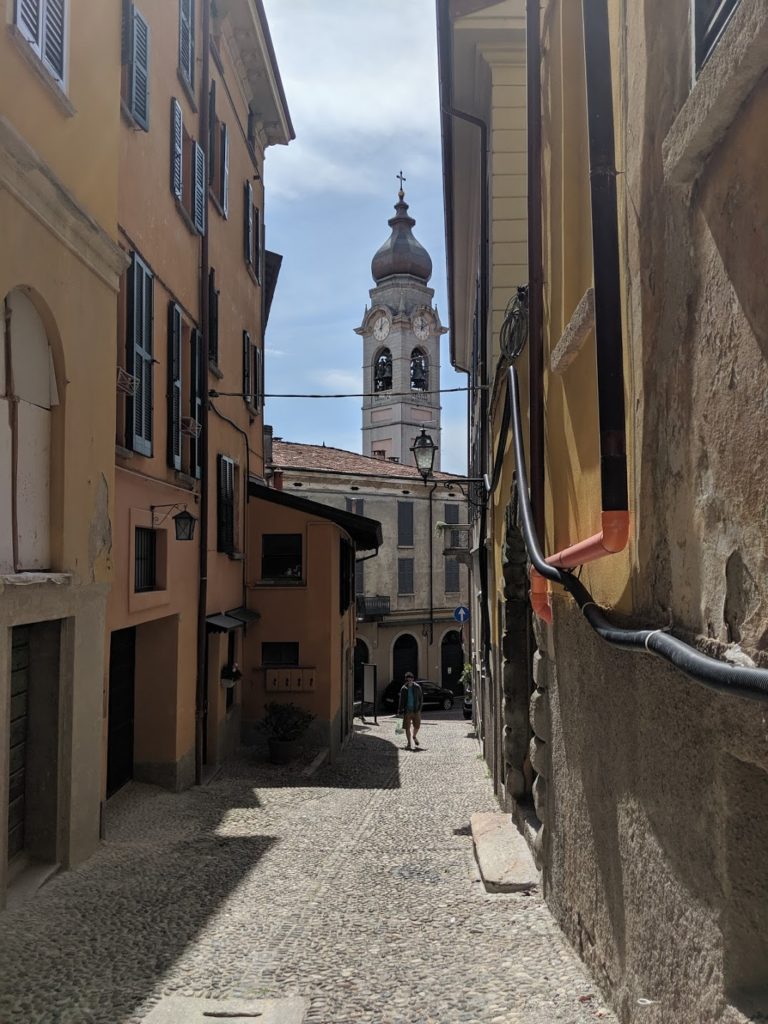 COMO (town)

Sightseeing: cute old town
Food: Sartoria ciclistica cafe (for a croissant & coffee – my favourite Italian coffee is barley coffee with barely any caffeine)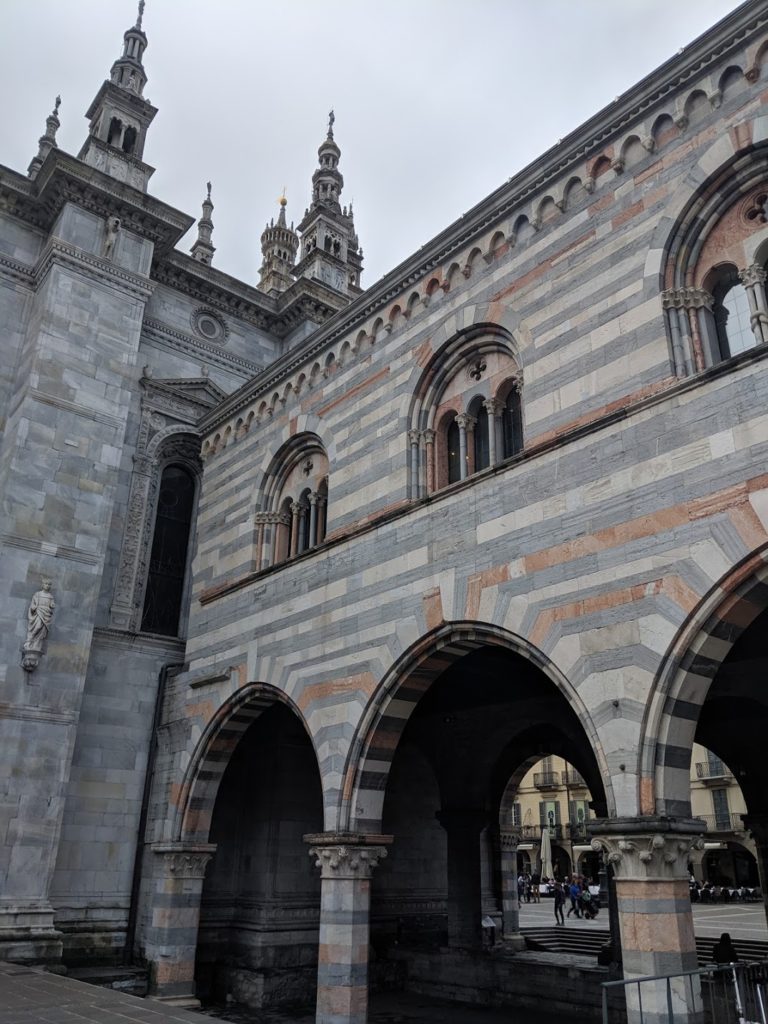 TIP: If you fancy a shopping spree, go to Foxtown outlet which is located 20min drive south of Lugano (good prices and variety of brands). Ciao 🙂