My friend who lives in London and I have this tradition in which each year we meet in a different city in Europe (in which we both haven't been to before). This year it was Riga 🙂 She also loves to walk a lot so I prep for a 10h daily walk when I see her. We stayed at hotel Edvards which was super good quality and price (55eur per double room per night) and centrally located, with good breakfast included.
Day 1: Art cafe Kolekcionars, ESPA Riga, Galerija Centrs
As my friend was only going to arrive in the evening, I decided to spend the day eating good food, shopping and pampering myself at a spa (my first time ever!), things which I almost never do when I travel 🙂 Except for the food part. The food was amazing at that art cafe (got the coconut seafood soup), the spa treatment I got was the most relaxing hours of my life (back, face and scalp treatment with hot stones) and shopping was okish, maybe not the best city for it (found one of my favorite French clothing brands – Sinequanone though).
Day 2: Central market, Alternative walking tour, Canal boat tour
We started the morning by going to the Central market which is the biggest market in Eastern Europe. We then realized it is also part of the Walking tour that starts daily at 12, lasts 2.5h starting from St Peters church. They have yellow suitcases and it is called the alternative tour because they take you out of the regular visiting areas in Old city. Our tour guide was a knowledgeable historian and I enjoyed it. Finally we did a canal boat tour that starts near Freedom Monument (a few mins to your left if you look at it from Old Town side). They didn't explain anything on the boat and it was 18 eur (so not sure if it is worth it), but we really wanted a relaxing end of the day so we did it 🙂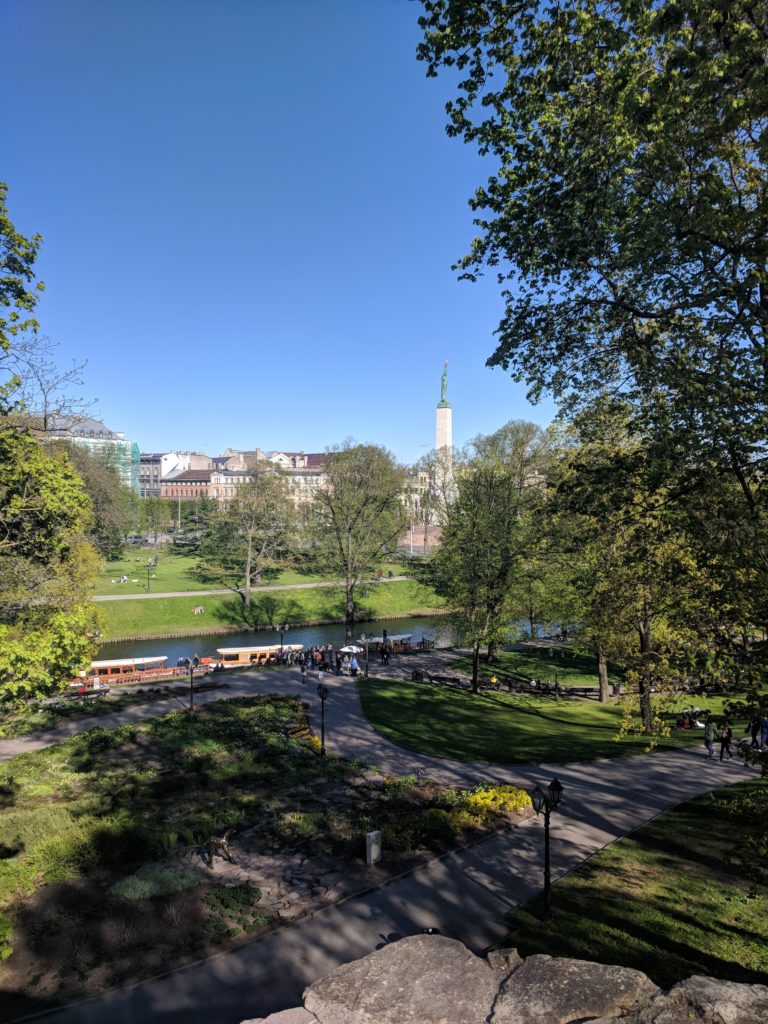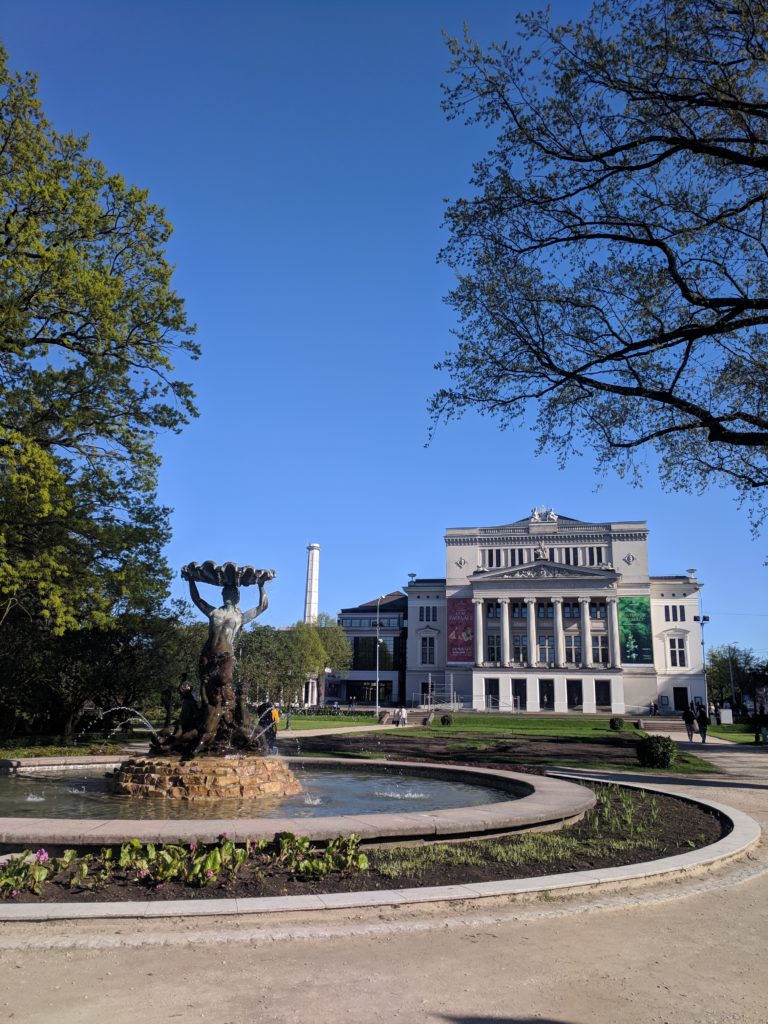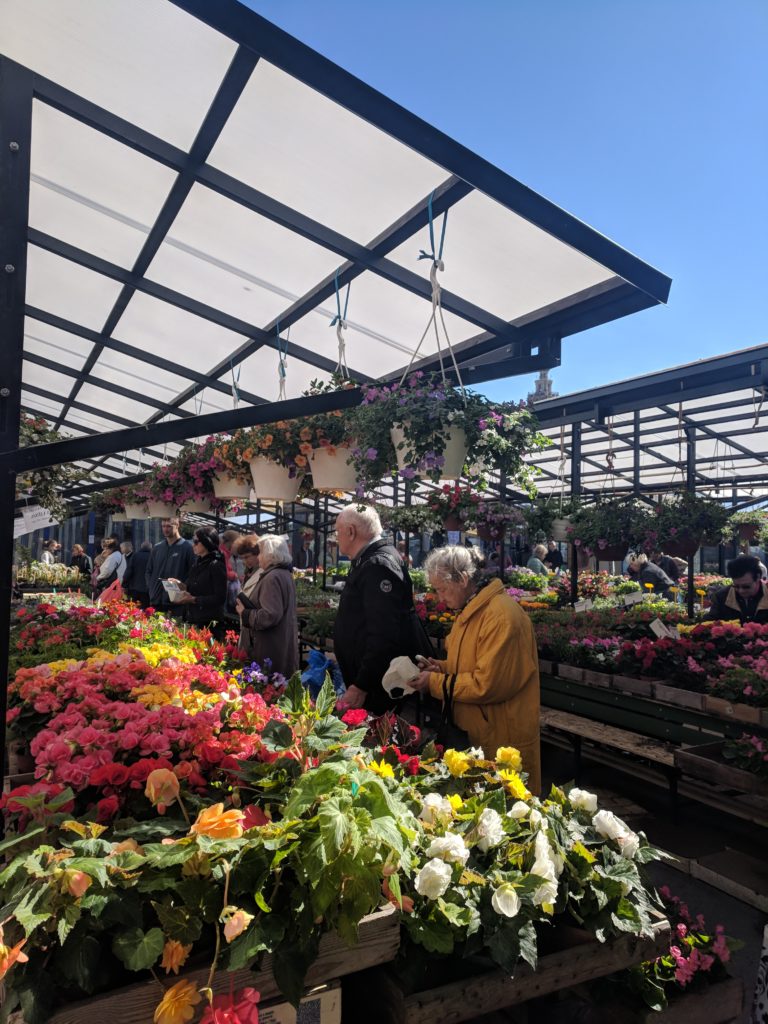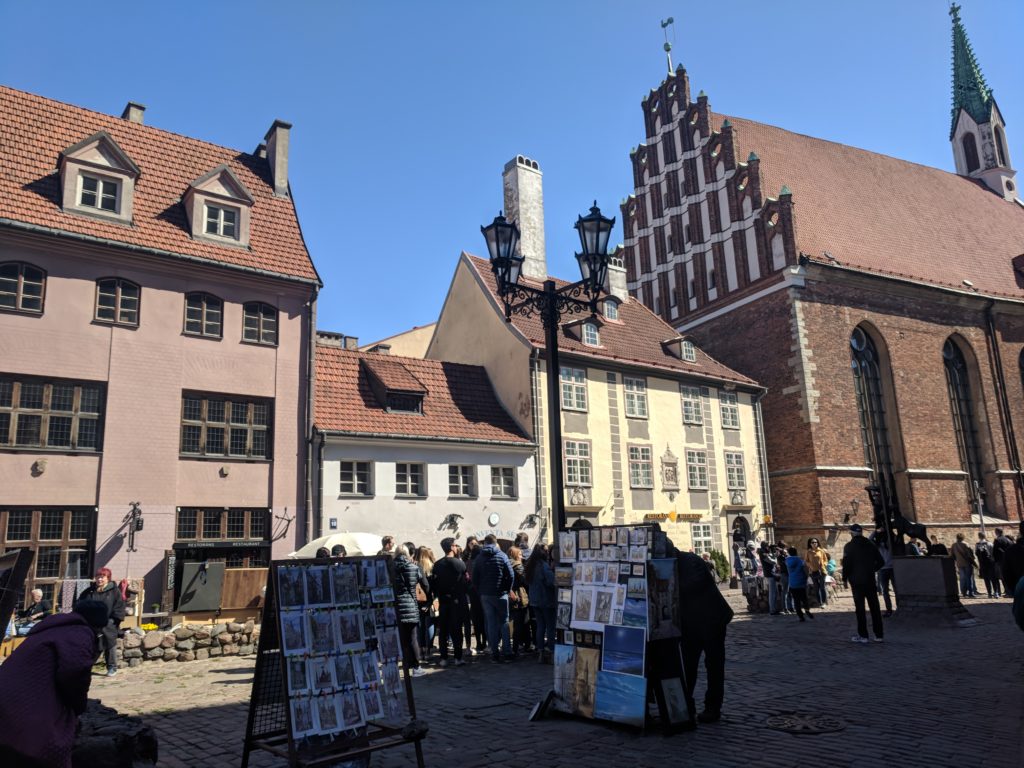 Day 3: Art nouveau, Jurmala and Kemeri park
We started the day by walking around Albert street area to see the beautiful Art Nouveau buildings. We continued with taking a train from the Central station to Jurmala centre (stopped at Majori, 30min ride) and walked around the beautiful main street full of shops and restaurants ( I especially enjoyed De Gusto cafe for their lattes and cakes). Then we walked towards the seaside and it was really beautiful. We continued to Kemeri national park (had to take a train for 20min aprox). There we rented bicycles right after the train station for 3eur an hour, but unfortunately we didn't research enough in order to see the most beautiful places (with bogs, etc.) so I really recommend doing so or asking a local before you go to Kemeri. The visitor information center is closed during weekends and is 2km from the train station – which is a pity.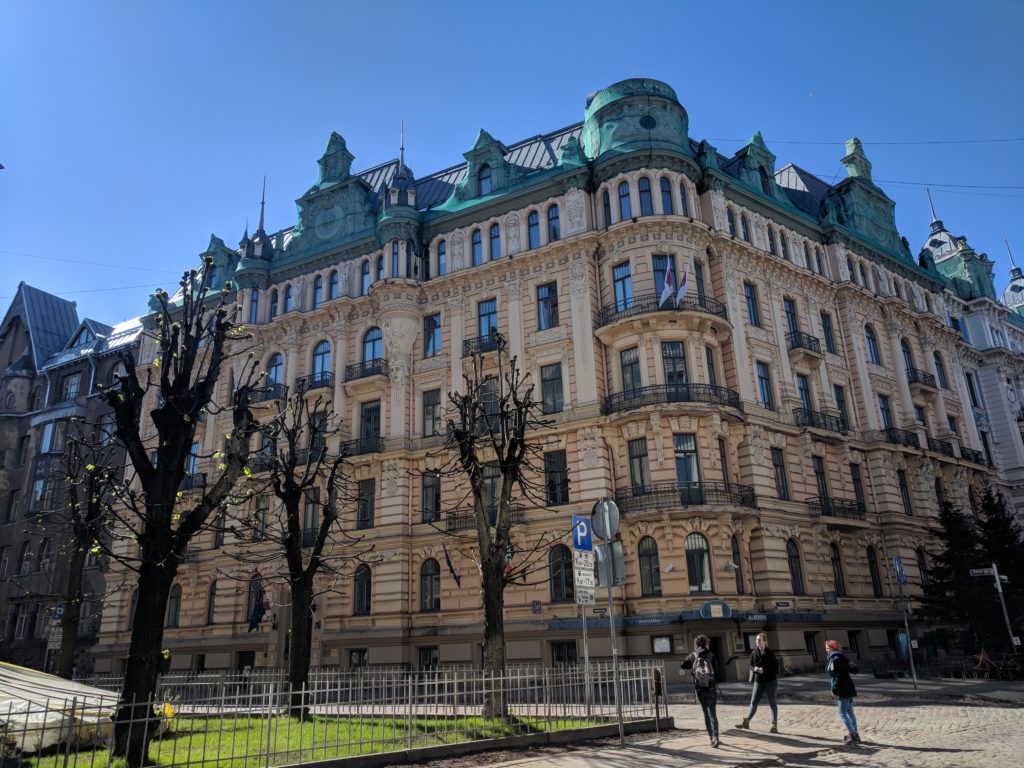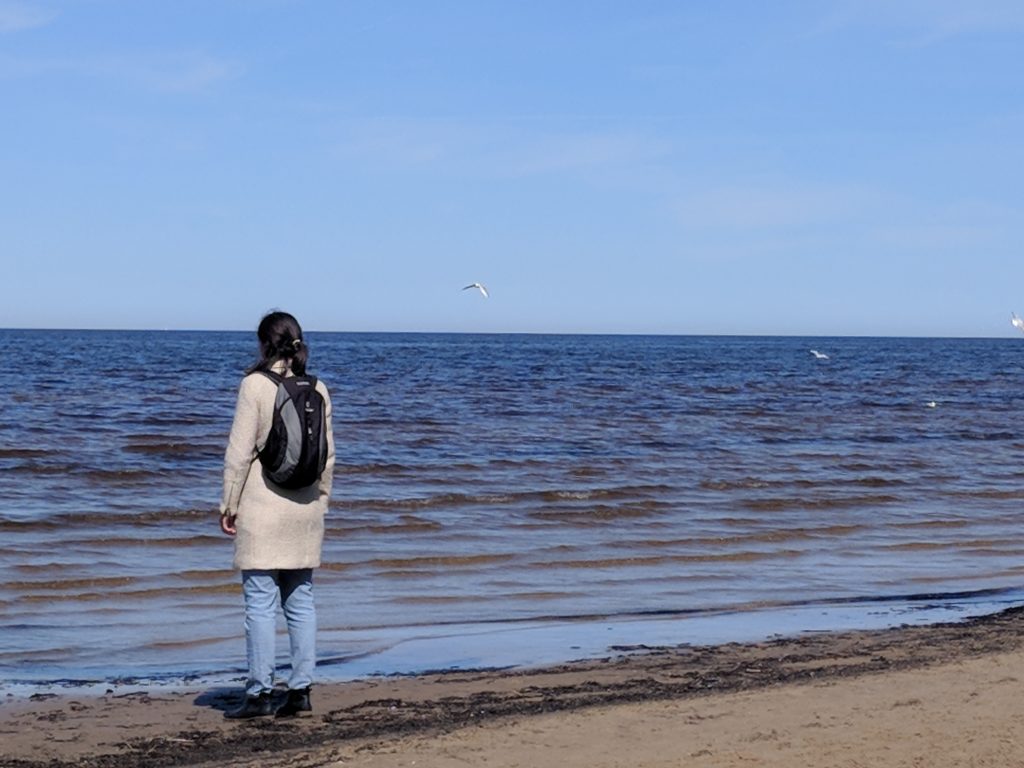 Day 4: Latvian ethnographic open air museum, Lido restaurant, Old Town tour, Apsara tea house
Last day in Riga made me realize that you need no more than 2-3 days to explore the city as it is rather small. I also realized it is the greenest city I've ever seen and that it reminds me of my home country, Moldova.
We started with taking bus nr 1 from nearby Freedom monument to Ethnographic museum where we saw old houses and wooden objects from different regions of Latvia. I really enjoyed it especially since it was a great day outside with the sun shining and this place was in a nice park 🙂 We ate at Lido restaurant for lunch (just like most days) as it has local food at good prices, the food is homemade and more of a buffet where you pick what you want. I really enjoyed the cabbage dish as it reminded me of home 🙂 Finally we also walked around Old Town following a map to see the most important churches, houses and monuments. To finish the day, we had tea at Apsara tea House located in a nice park.
Also I found out in the last day about this local taxi app Taxify so maybe it's worth giving it a try 🙂