Spain – Gran Canaria (Nov 2017)
Today I decided to start travel blogging. I started with a few posts a few years back, but seeing the amount of travel blogging, I realized mine is no different. However, I also came to realize recently that I do travel more than average and so might come up with tips for other travellers or will even keep this as stories for my future kids 🙂 My job being a project manager, I love planning trips and researching hotels, flights and places to see as much as I enjoy the trip itself.
My tips:
Choose location of the hotel carefully because of: weather (south is supposed to be slightly warmer than north; south west – Mogan less windy than south – Playa Inglez), quite (Mogan) vs party place (Puerto Rico), etc. Our recommendation if you like a nice quiet beach, seafood and beautiful architecture is to go with Puerto de Mogan.
Choose the right month of the year by checking temperature and rainfall situation
Day 1: Amadores & Puerto Rico
I did not like Puerto Rico beach so much as there were too many boats and the place seemed too big overall. I liked Amadores more for it's see through waters, but the beach was super crowded too.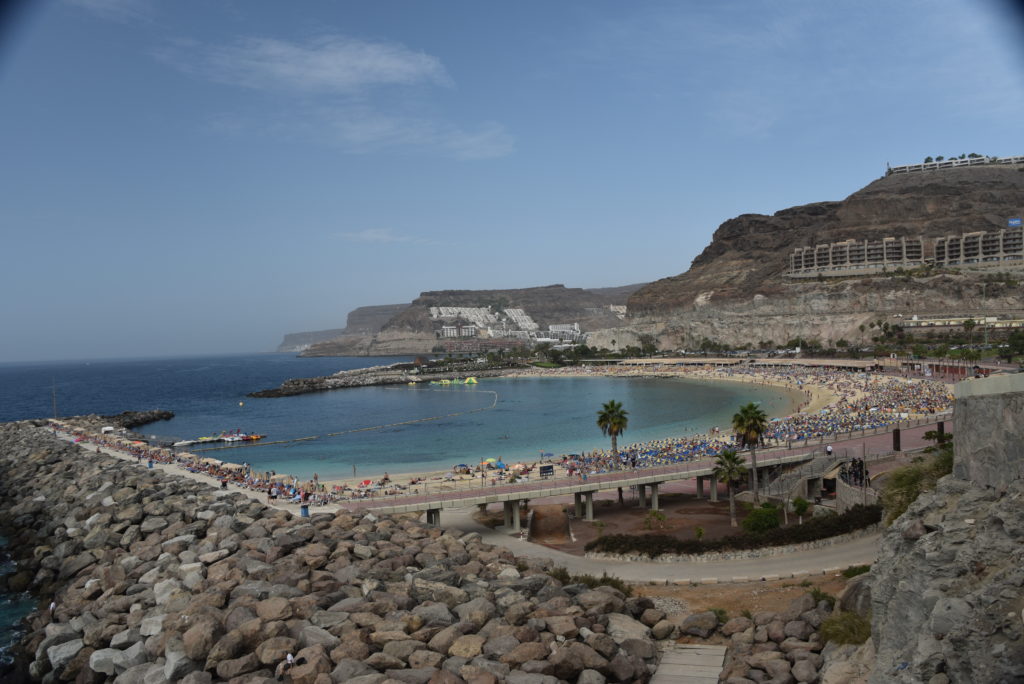 Day 2: Puerto Mogan
This is my favorite place on the island after 3 days: nice beach, quite, beautiful local architecture vs hotels/resorts only and excellent seafood.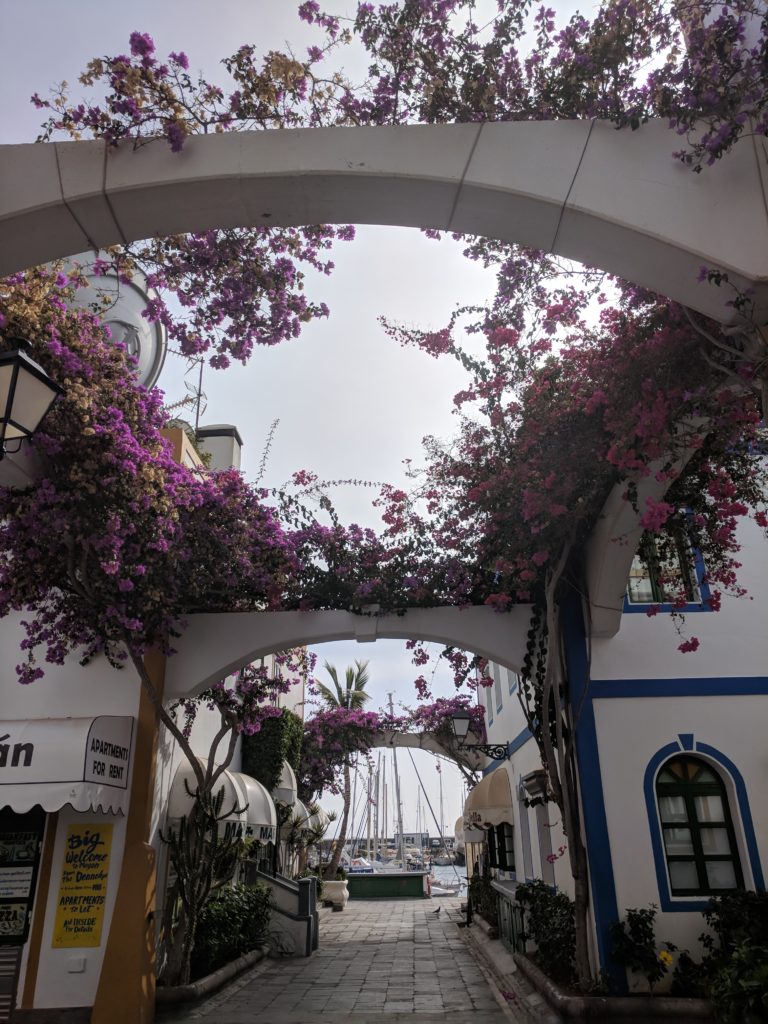 Day 3: St. Agustin, Playa Ingles, Maspalomas, Meloneras
St Agustin & Playa Ingles were super windy so we continued walking to Maspalomas, it took us hours but we like to walk.
I loved the dunes in Maspalomas, they are a must see although it takes ages to walk through them 🙂 You really get the feeling of being in the Sahara desert. Also they have a gay and/or nude beach.
Meloneras was the least windy one, more quiet and we loved the sunset.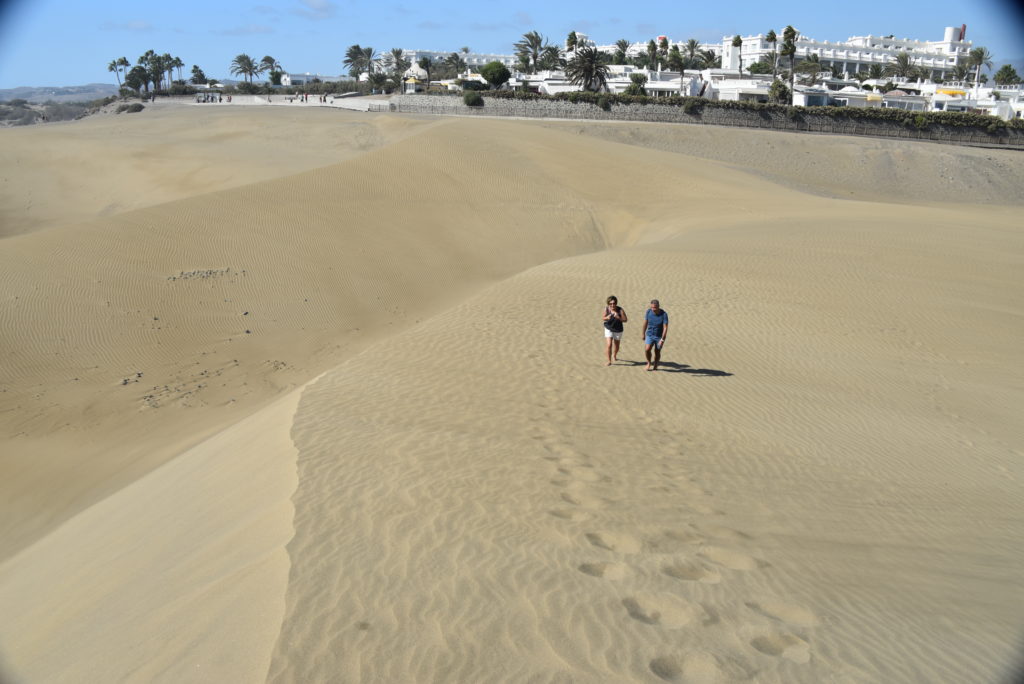 Day 4: Playa del Cura & Las Palmas (capital)
Playa del Cura is where our hotel was and it is a lovely quiet beach. Las Palmas, the capital city was amazing although a bit colder than the south maybe around 20 degrees. We enjoyed visiting the house where Christopher Columbus stayed and also the beach there.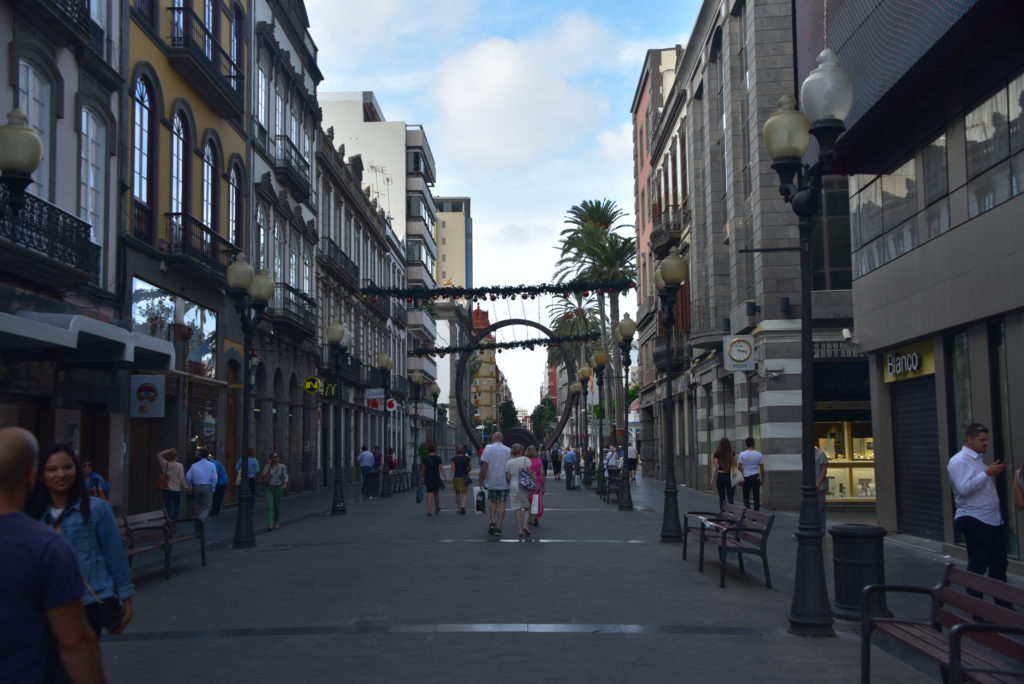 Day 5: Roque Nublo, Tejeda, North Beach Sardina, Mirador del Balcon
We rented a car and it was so worth it! We drove through the middle of the island and hiked for 20-30 mins to get to Roque del Nublo, the top of a mountain and the pride of Gran Canaria. We stopped for lunch in Tejeda and I had the best beetroot risotto in my life! We also bought some local almond sweets. The. We continued all the way to north west to Sardina beach which was lovely. At the end of the day we started driving on the west coast towards Mirador del balcon and we saw the most wonderful sunset.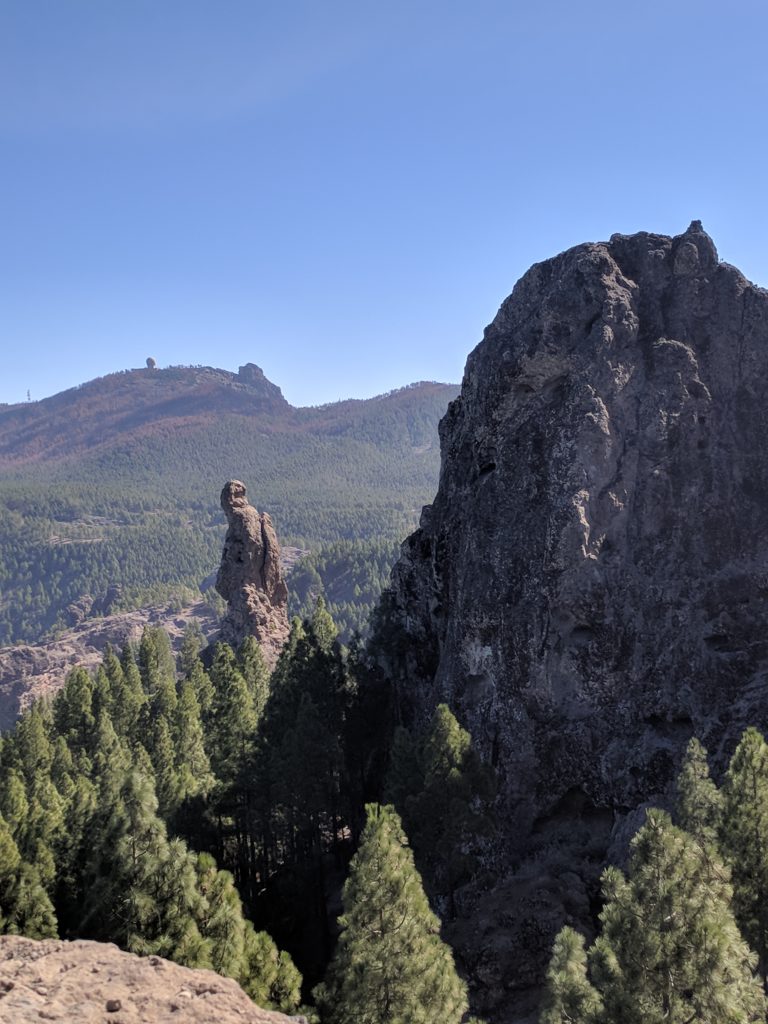 Day 6: Puerto de Mogan (part II)
We loved this place so much that we came again.
Day 7: Playa del Cura & hotel beach (part II)
This is tomorrow but we know we will stay in the area near our hotel as it is out last day in this beautiful island.