Italy – Sardinia (May/June 2018)
Last week I celebrated my bday and I really wanted to make sure that it is a sunny warm day. Some of you may not know, but I live in Ireland, which means I have to escape to ensure predictable weather. This time I chose Sardinia. Some quick tips based on our experience there, that I wish I knew before our trip:
best time to visit is June or September (25-28 °C), unless you enjoy crowds and scorching temperatures around July & August
if you have just a few days, spend your time in the region around Olbia (fly to Olbia airport)
if you have  ~ 1 week, spend them in Olbia and Alghero regions (fly into Olbia airport and fly back from Alghero airport or the other way around)
if you have ~10 days, visit all 3 main regions: Olbia, Alghero and Cagliari ( fly into 1 airport and fly out from another one – as driving around the entire island in circle is too much unless you have 2 weeks min)
the highlight of my trip was Maddalena island from Olbia region, with the most beautiful beaches I have seen in Europe (see Day 6)
it is possible to stay in great B&Bs for ~50€ per double room/night; eating out is quite pricy in Sardinia starting ~20€ pp
be careful at Zona Traffico Limitato (ZTL) — city center of Cagliari, Alghero, Olbia where you should NOT drive, else you get a big fine afterwords
enjoy local fruits from farmer's markets & stores — we were there when strawberries and cherries were in season; try out local products such as Mirto liquor, Pecorino sardo cheese and Torrone (nougat sweets)
for car hire, we use these websites: arguscarhire.com, skyscanner.com, ryanair.com and take 3rd party insurance (in Ireland we have carhireexcess.ie)
Day 1: SOUTH – Pula, Chia, Cagliari, Sella del diavolo
We arrived late in Cagliari and stayed at I Colori del Poggio, 25min drive from Cagliari. This B&B was amazing because of it's decorations, highly recommend it! We went for a morning coffee and walk around the house's garden and then headed to Pula village (my Romanian speaking friends will laugh!). We ate in the central square of Pula at S'Incontru (my seafood risotto and grilled calamari were pretty good). After lunch we headed to Chia and Sa Colonia beaches which were super windy which are best for (wind)surfers. Since it wasn't what we were looking for we decided to go back and visit Cagliari. There, we walked around old streets and enjoyed a delicious gelato at Gelateria vanilla y pistachio. In the evening, we went for a 1h hike at Sella del diavolo, about 15min drive from Cagliari, which was the highlight of our visit to Cagliari region.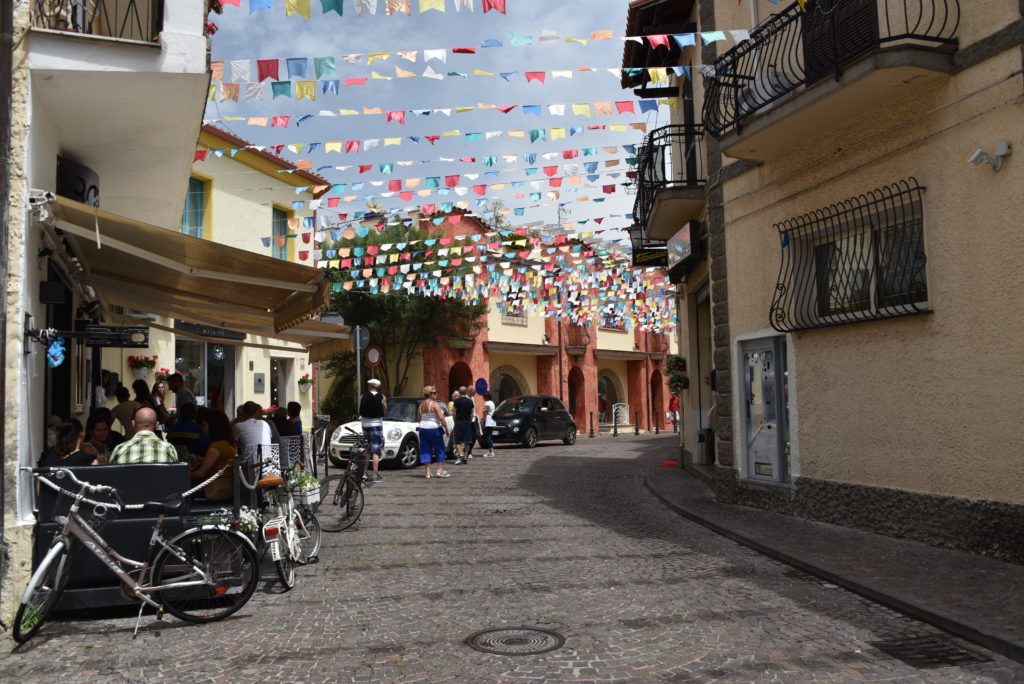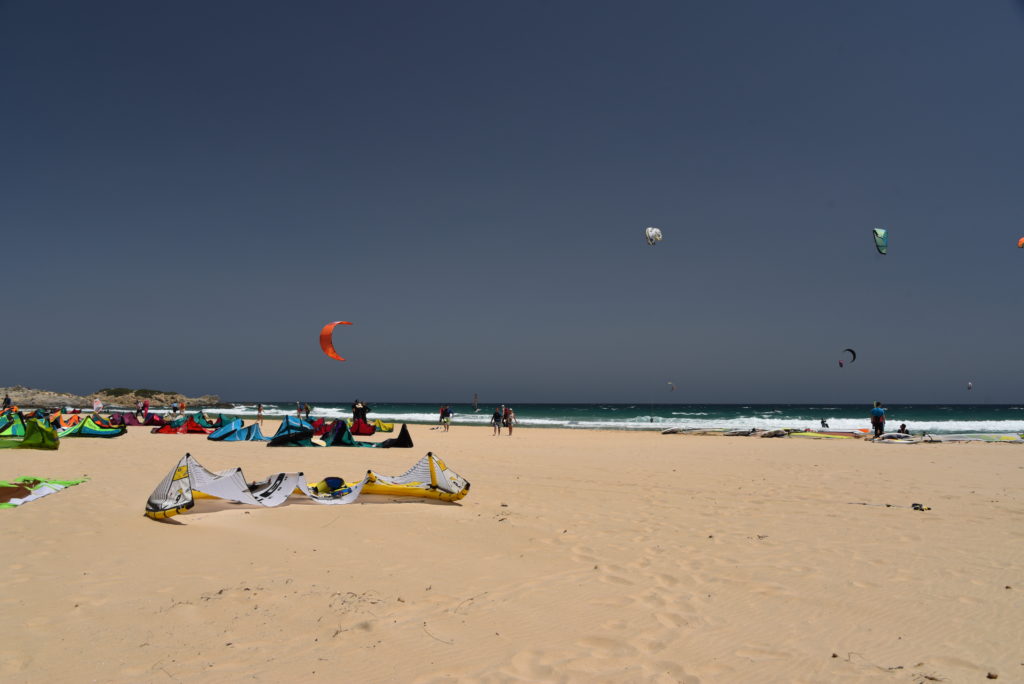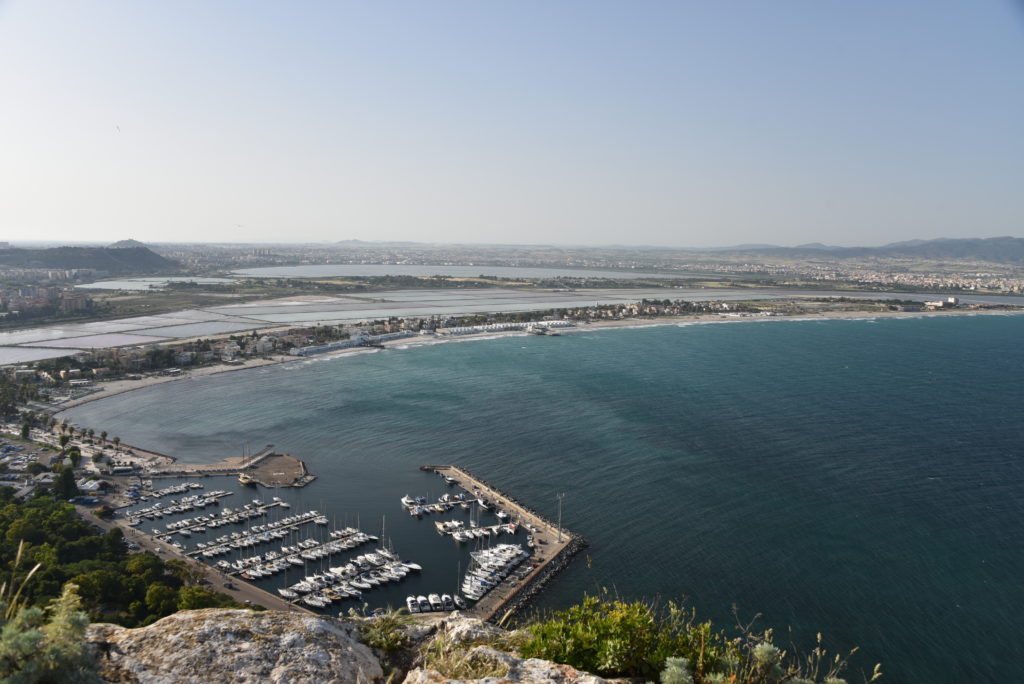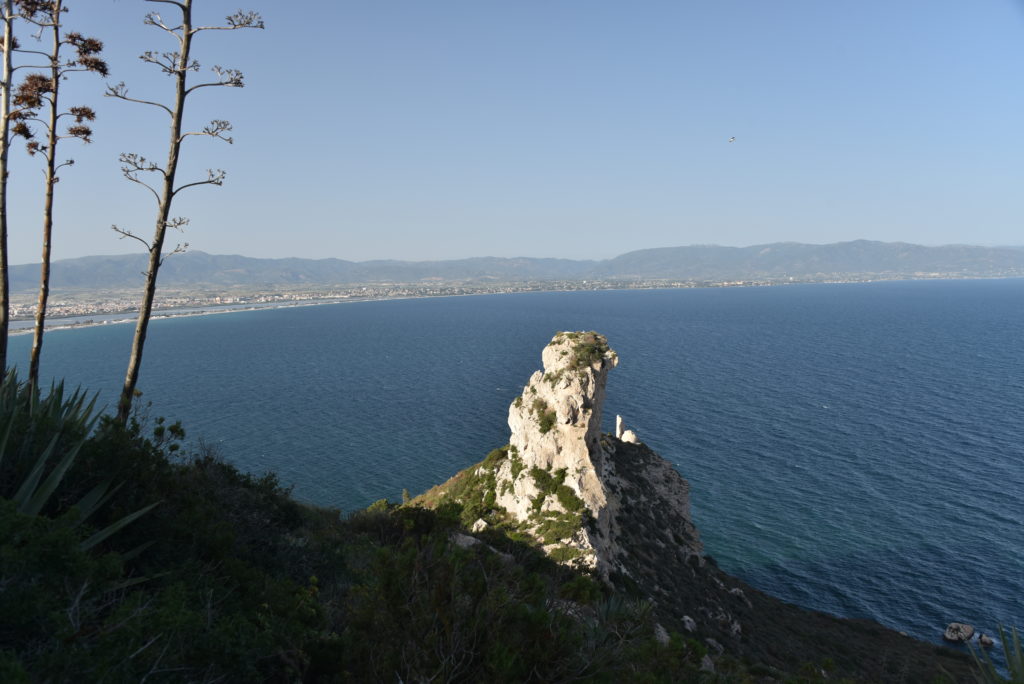 Day 2: NORTH/WEST – Piscinas beach, Bosa, Alghero
That night, we stayed at Agriturismo Sa Perda Marcada on the western coast, 30min by car to Piscinas beach. Our B&B (a farm with accommodation and a restaurant), had the best breakfast ever with: homemade yogurt, fresh eggs & milk, marmalade and honey, etc. Unfortunately weather was rainy/cloudy, so we quickly passed by Piscinas beach but not sure if I would redo the stop. It also seemed more of a surfers type of beach. We continued our trip driving up north to Bosa which we absolutely enjoyed, esp. the colorful houses. A nice little restaurant I can recommend is Sa Nossa (I had grilled shrimp with vegetables). Finally, we arrived in Alghero and weather was still rainy/cloudy but I immediately fell in love with the city's architecture and streets. We stopped by Cafe Royal Alghero and had some marochino, mirto and local pastry with ricotta cheese.

Day 3: NORTH/WEST – Stintino/Pelosa beach, Sta Teresa Gallura/Rena Bianca, Capriccioli beach
We slept near Stintino beach, 1h north of Alghero but due to the cloudy weather we couldn't enjoy it as much. We then drove to Sta Teresa Gallura and had lunch at Ristorante da Thomas (great seafood risotto!). Later on we did a small hike near Rena Bianca beach of the same village with great views, highly recommending (Belvedere di Torre Longonsardo). After that, we continued driving towards Emerald coast and checked in at Rezidenza Capriciolli, which we absolutely loved because of it's little houses, gardens, pools and proximity to 4 beautiful beaches (50-100m walk).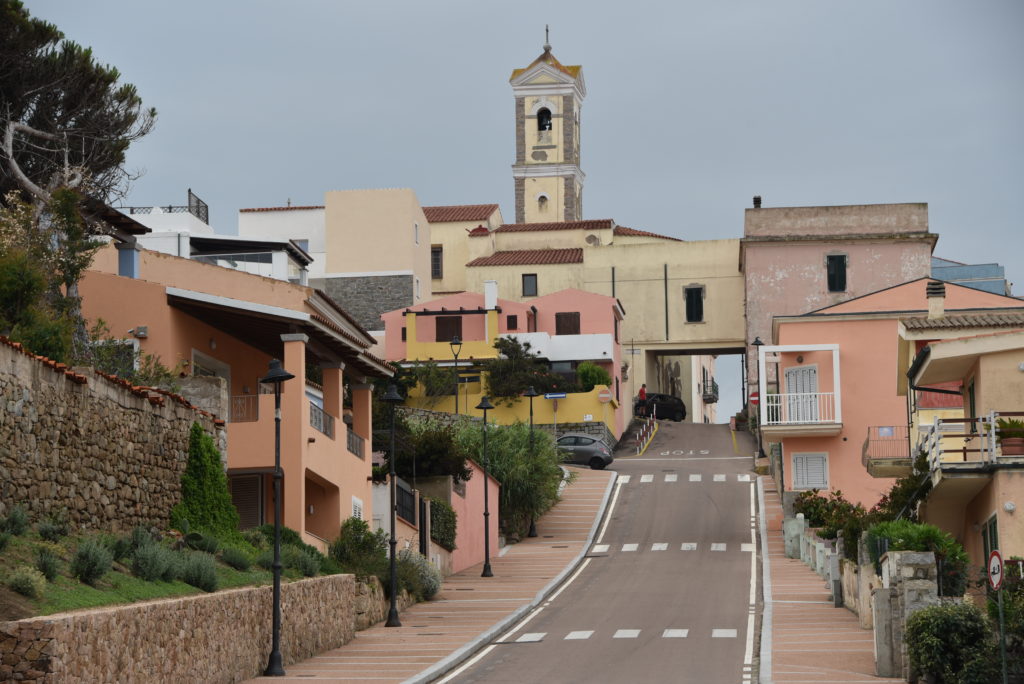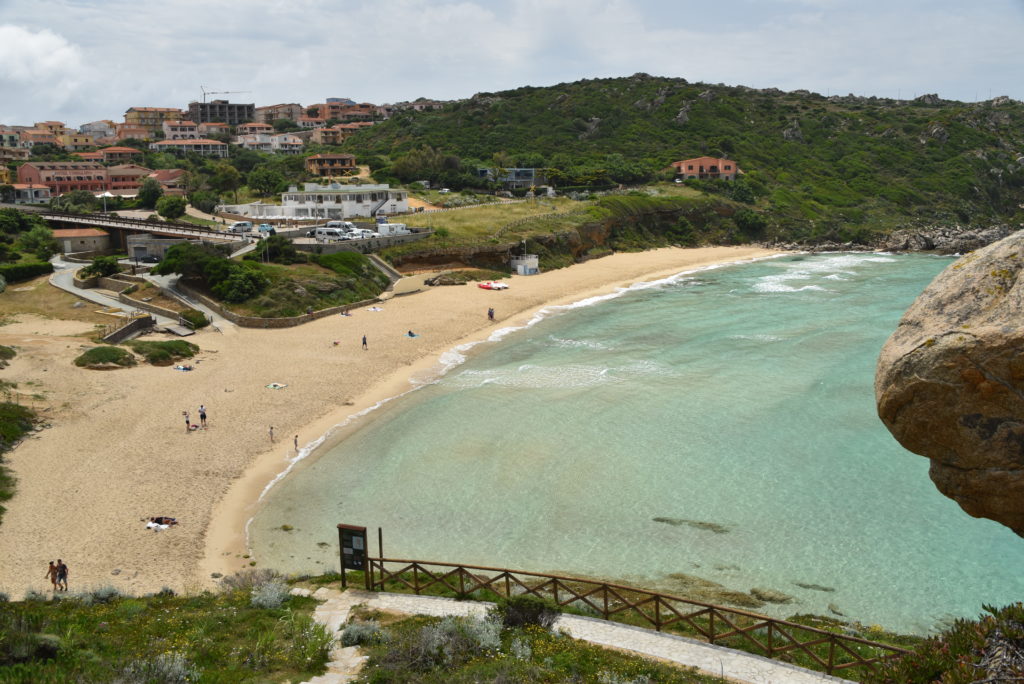 Day 4: Capriciolli and La Celvia beach
We had a lazy day after so much driving around which was frankly quite tiring so we spend it at 2 amazing beaches nearby: Capriciolli and La Celvia beach, both lovely.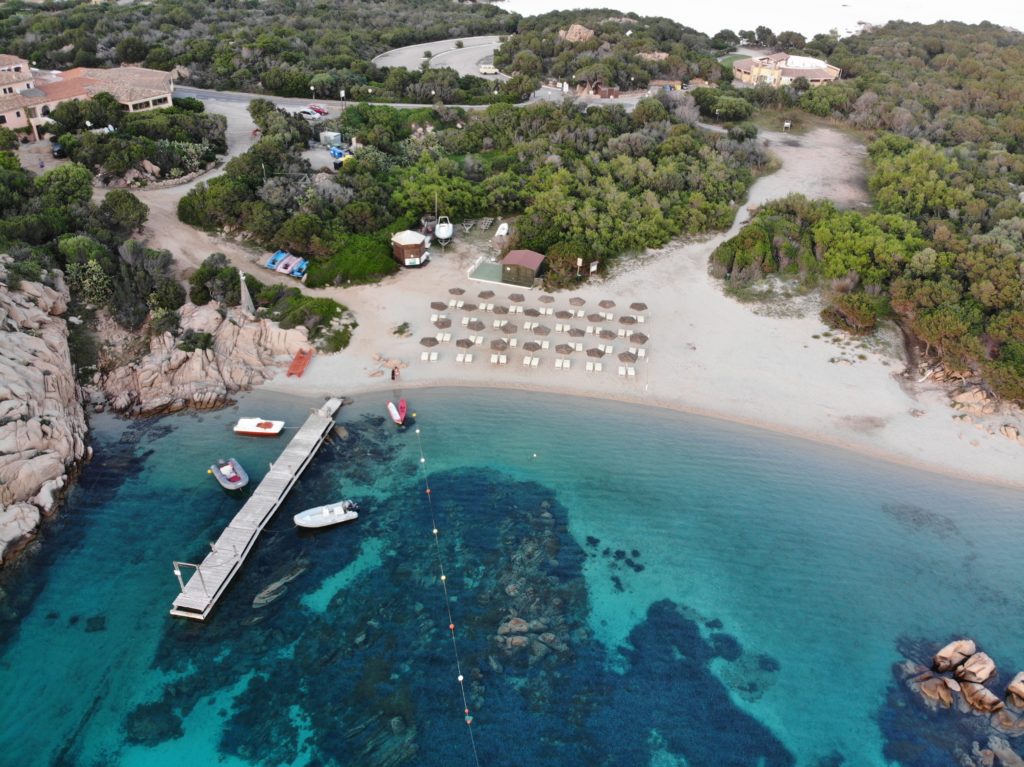 Day 5: San Pantaleo and Porto Cervo
That morning was a bit cloudy so we went to a food, crafts and clothing market in San Pantaleo, a lovely village nearby. There, we had coffee at Cafe la Bruttea and enjoyed it while people watching, highly recommended! In the evening, we went to Porto Cervo, a village full of luxury brand stores, which felt a bit fake — perhaps because the village was designed in the 1950-1960s and didn't grow organically. The walk was nice, esp. the part closer to Porto Cervo Marina, with all the boats in the harbor.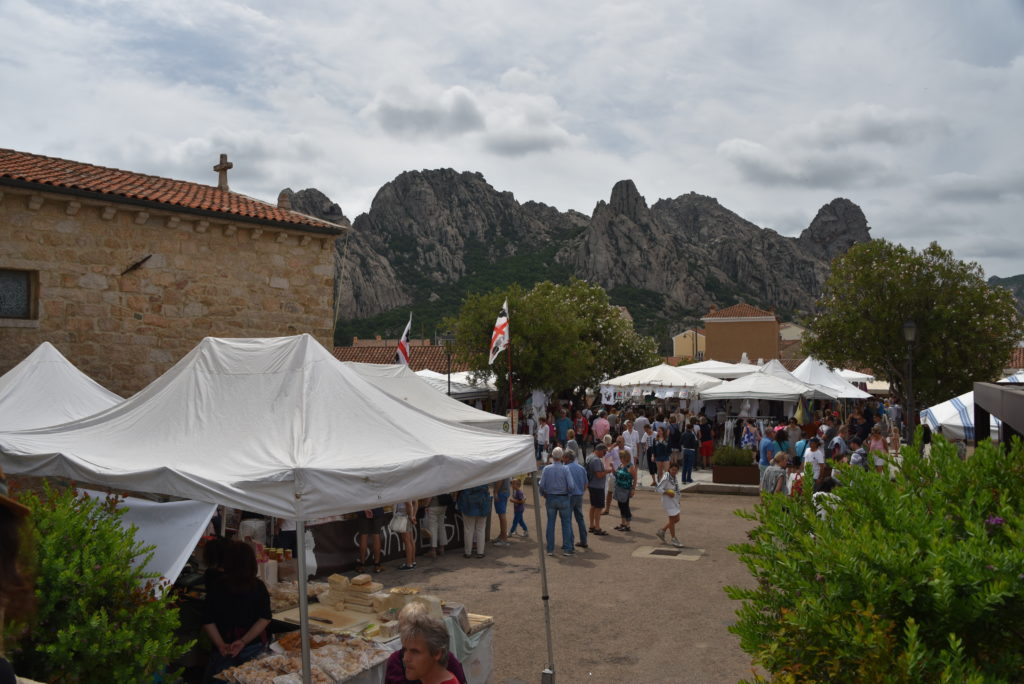 Day 6: Maddalena island – BDAY 🙂
The sun was shining from the very morning and felt extra happy as it was my birthday. Around 9am, we drove to Palau then took the car ferry to La Maddalena island (there are 2 ferry companies La Maddalena and Delcomar so be sure to place your car in the line for which you have tickets). We then headed to Punta Tegge beach for a  fresh lemonade from Zi Anto cafe; drove to Cala Francese with amazing hidden beach (my favorite and had the warmest waters!). Bassa Trinita was a good beach with snack and drinks, Spiaggia dello Strangolato (one of my top 3 on Sardinia – isolated no wind!) and Spiaggia Monte d'arena (also one of top 3!). In Maddalena, we had gelato at Dolce Distrazioni and also enjoyed walking through this beautiful old village. In the afternoon, we drove to Caprera where we spend time on Spiaggia i due Mari and Cala Caprera, but I would advice you stay on one of the ones I previously mentioned as they were more beautiful.



Day 7: Olbia, Porto Istana
We drove to Olbia and had lunch at L'Essenza bistro, my choice was a primi piati consisting of local grain with seafood. After lunch we explored the city center where we stumbled upon Aquabike World Championship. Then we headed towards Spiaggia Porto Istana which was too windy for my taste. However I still managed to get a 1h nap on it so I guess it wasn't that bad 🙂 We drove back to Cagliari (2.5h) which was quite tiring so do take my advice and fly in into one airport and fly out from another one. One part of the island we did not see but I would loved to is the East – South-East (Cala Goloritze, Cala Luna beaches, which are supposed to be one of the best on the island). Some are only accessible by hike or boat, and with no time left they remain as a reason to come back next time.