Spain – Ibiza (April 2018)
We found a good deal via Ryanair fare finder feature of 60euro return tickets to Ibiza so we decided to go for a long weekend 🙂 I really needed some relaxation in this period and so far I think it was a great idea. We are not party people with my bf so we went for a relaxed vacation instead. We took an apart in Portinatx in the north as we were afraid of Ibiza town crazy parties, but actually regretted it as the town is amazing and is much more than parties. Maybe in the summer months is packed but end of April is good to stay in the actual Ibiza town. Also, we rented our car from Centauri, located 5min drive by free shuttle from the airport and it only costed us a total of 30 eur for 3 days (+20eur gas). We booked directly on their website and the service was great 🙂
Day 1: Portinatx
This is a lovely little resort in the north, nothing fancy but worth visiting for a relaxed stay on the beach. It was kind of empty though in April so would go there May-Sept.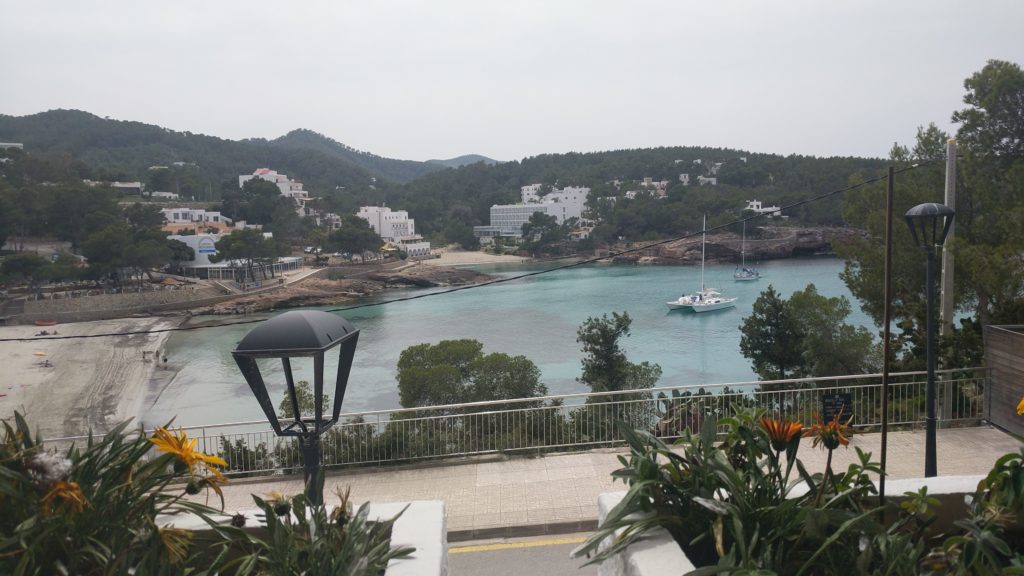 Day 2: Ibiza town & Santa Eulalia & Cala Xuclar
Ibiza town has a great old town castle and great restaurants and little streets full of color and flowers, little shops etc. We really enjoyed the coffee at Born cafe and a fresh juice at Bio Organics shop.
In Santa Eulalia we felt great as it's the small resort we loved the most so far. We ate at Caos vegan restaurant and loved it and also had a nice walk on the beach (with live music around us).
Cala Xuclar is a nice small beach so would recommend it for a calm relaxed day.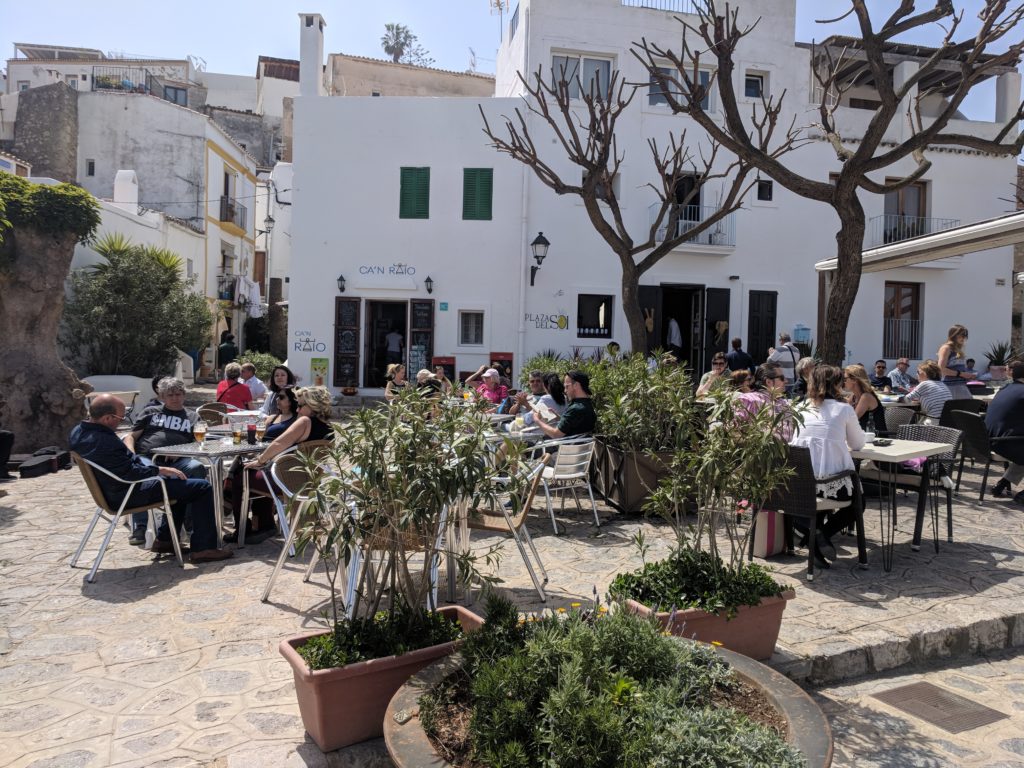 Day 3: Saladeta beach, San Antonio, Comte beach, Cala d'hort beach
Cala Saladeta is a great quite beach with Crystal clear waters and my favorite of the island from what I saw. I wasn't impressed by San Antonio town though, so I'd skip it next time. Comte beach was amazing, but very windy when we were there. We went to Cala d'hort beach to see the sunset, have dinner in one of the restaurants on the beach and admire es Vedra island from far away (best idea ever!).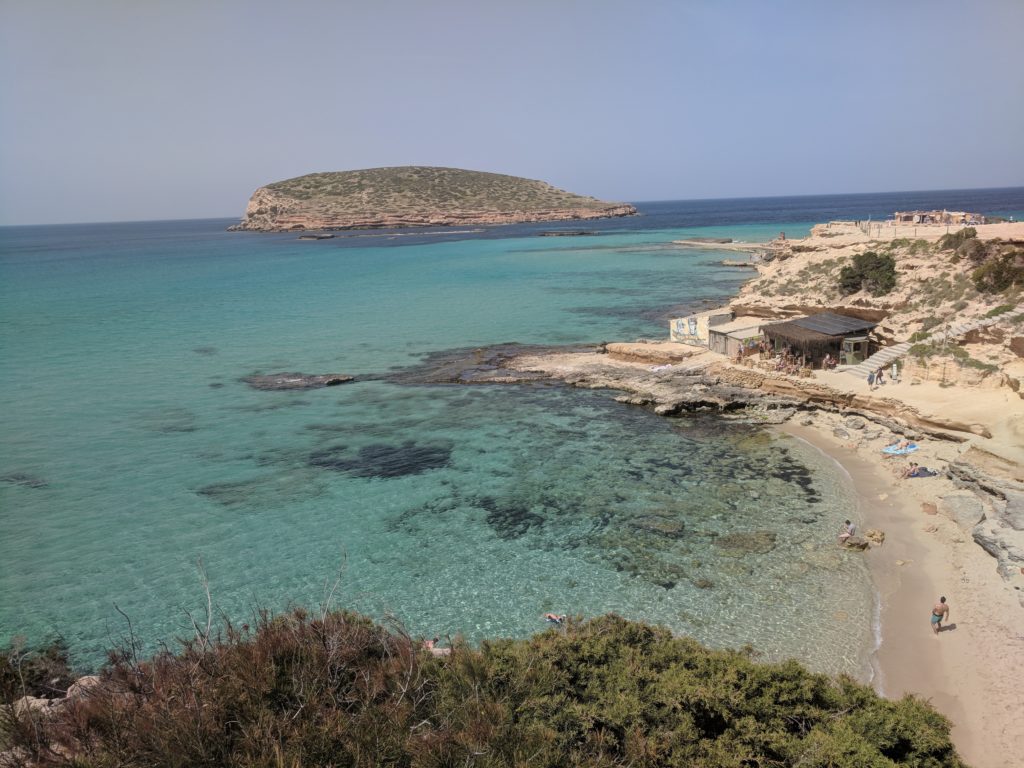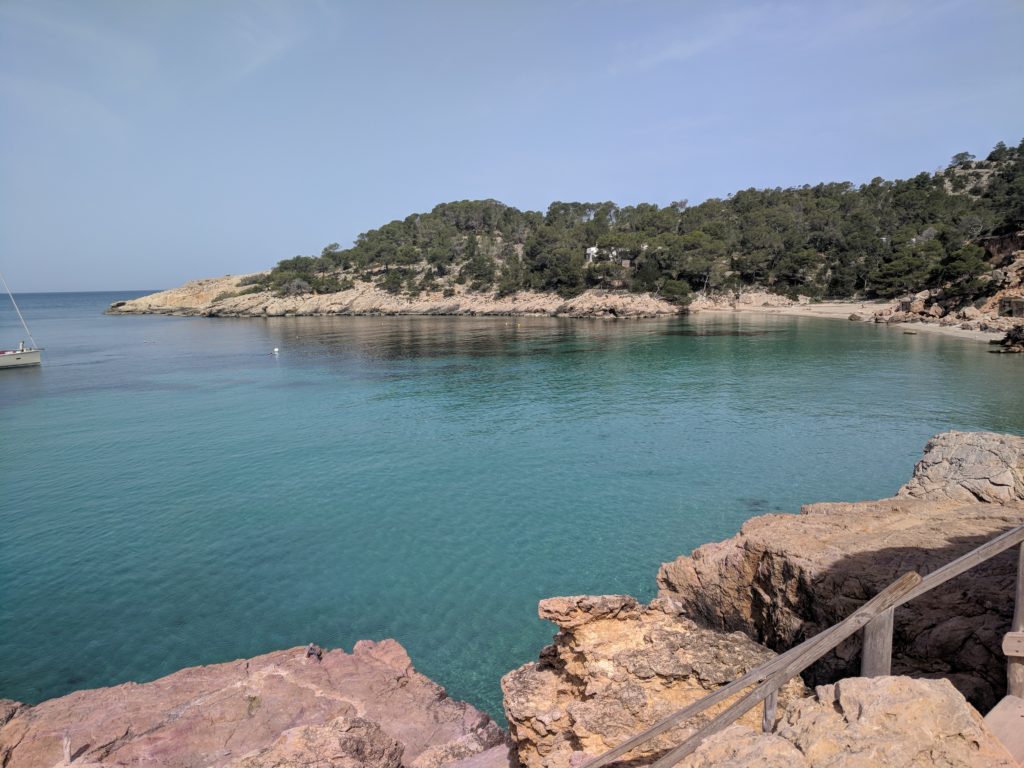 If I had to redo this trip I'd book accomodation in Ibiza town somewhere on Figereida beach, take a day trip to Formentera island, drive to Cala d'hort beach for sunset and spend half a day in Saladeta beach. I would also spend half a day in Santa Eulalia beach resort (drive from Ibiza town) and eat at Caos restaurant.